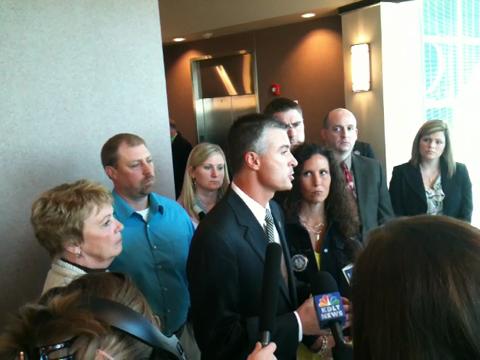 Jan

26
Tags
Related Posts
Share This
South Dakota Attorney General Interviewed about A.L.F. "Hit List"
Attorney General Marty Jackley weighs in on the threat of The Final Nail #4.
A South Dakota political website recently interviewed South Dakota's Attorney General on the Animal Liberation Front guide The Final Nail #4. In the interview, he states the fur farm raiding guide creates…
"…a heightened risk and those in the potentially affected areas have been and are being contacted by local law enforcement."
(There are six known fur farms in South Dakota).
Final Nail #4 makes waves
Over the last six months, it was speculated by mainstream media that the recent surge of fur farm raids was sparked, in part, by the release of The Final Nail #4, a how-to guide on raiding fur farms. While there wasn't a huge amount of new information contained in the new Animal Liberation Front manual, the timing of its release (coming out just weeks prior to the campaign) would indicate it is possible the The Final Nail #4  had a role.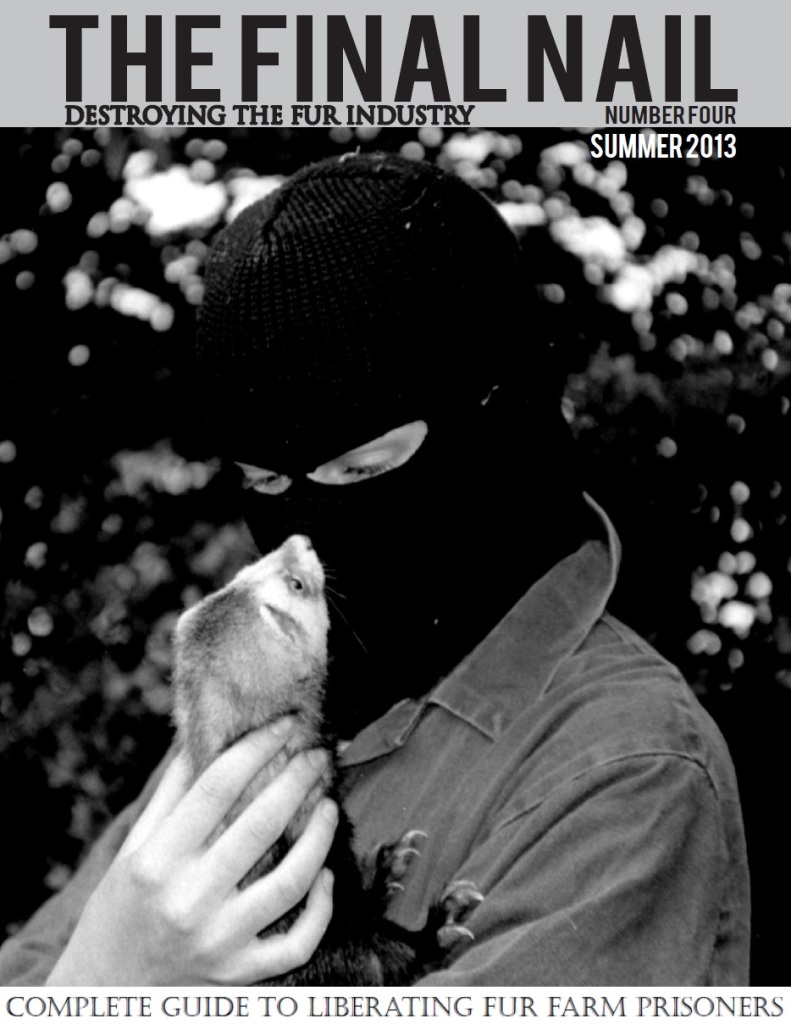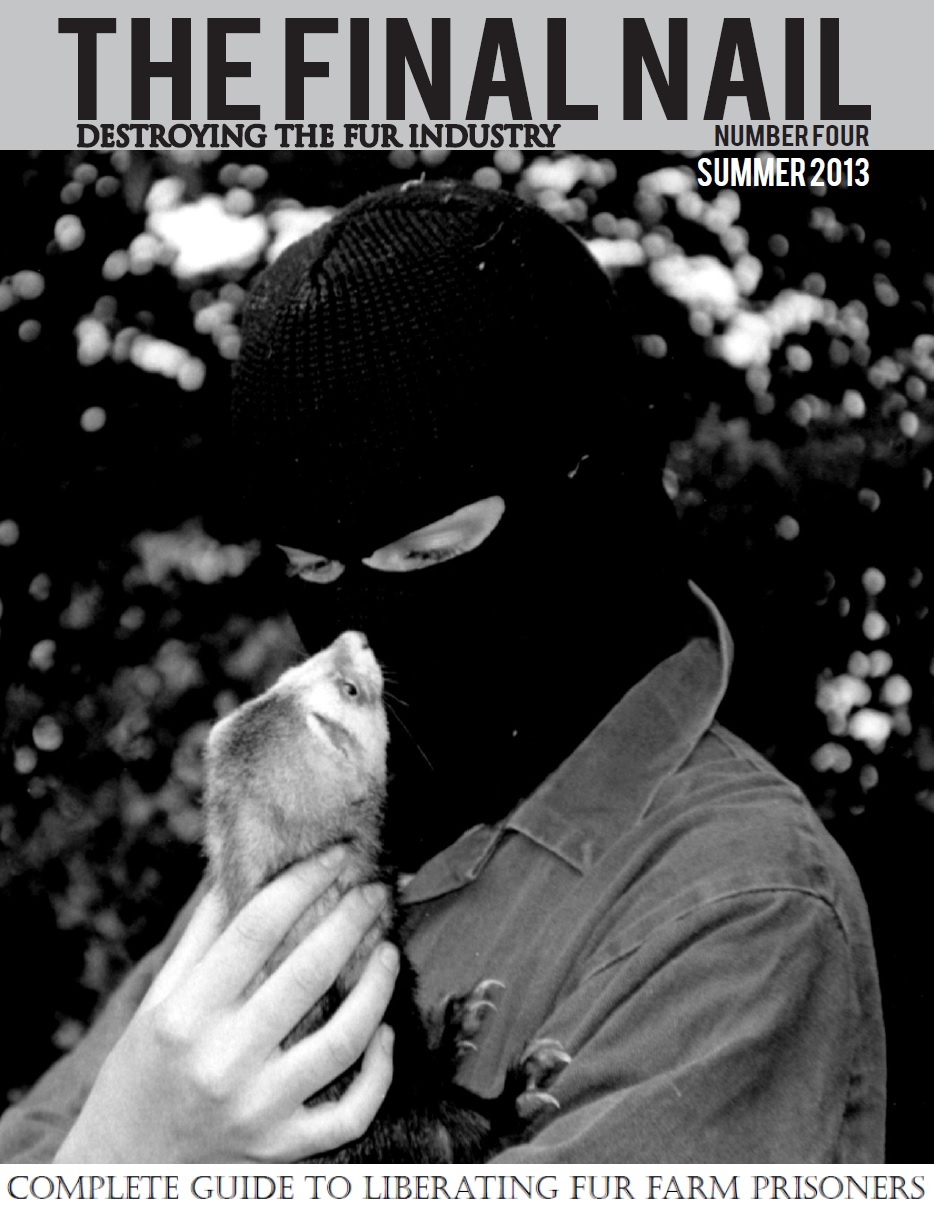 The Final Nail #4 received an abnormal amount of media coverage upon its release, with at least 7 news articles and several local TV reports covering its publication nationwide. The general message from the coverage was: The fur industry is scared.
And they had no idea of how credible their concerns were, as the next six months would see 10 fur farm raids.
South Dakota Attorney General weighs in
Part of the online tremors caused by The Final Nail #4 was an article on "South Dakota's #1 Political Website," which featured a brief interview with South Dakota's Attorney General about The Final Nail, posted below.
(Despite quoting from it and posting an image of the cover, the two-part article refuses to call The Final Nail by name, instead calling it simply "the hit list.")
Here is the interview:
1.      What's your general impression of what [the Final Nail authors are] doing?  Is it 'free speech' or something darker?
Jackley: While our family is involved in ranching/farming and I proudly display the state bird and fish in my office, I respect its free speech until it is acted upon or causes harm to person or property.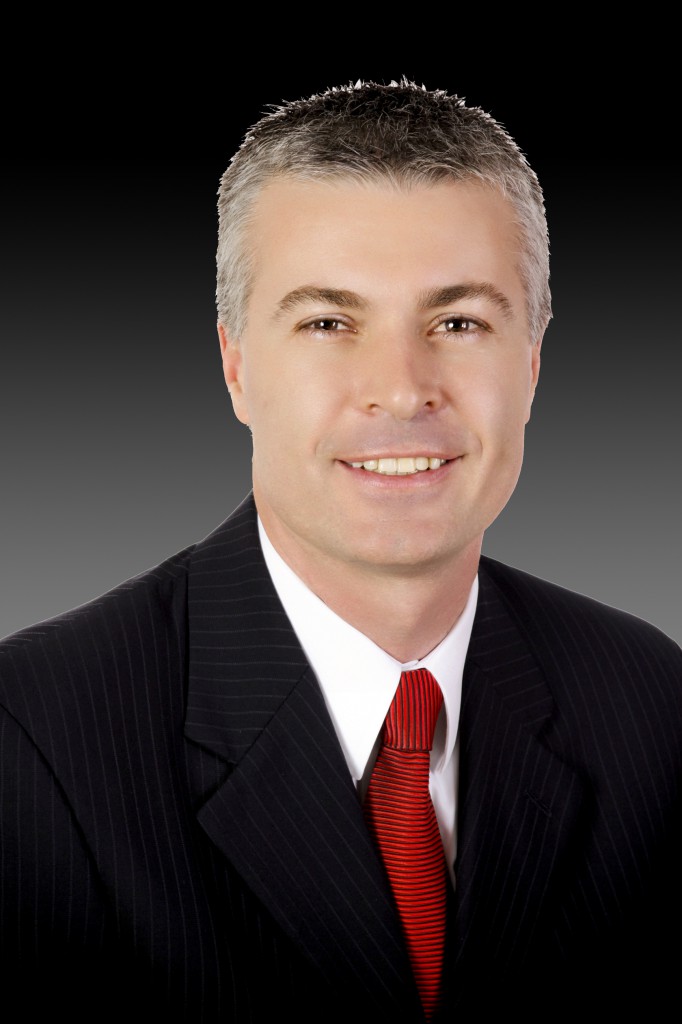 2.      In encouraging the release of animals and vandalism, have the people involved in creating the list committed a crime for which they can be prosecuted? If not, should it be a crime?
Jackley: Exercising free speech is not a crime; however, if acted upon to harm person or property it could fall under trespassing, vandalism, theft, intentional damage to property etc, including the act of "aiding and abetting."  You may recall as US Atty, I charged Greenpeace for their conduct/involvement at Mt. Rushmore that sent two of our federal agents to the hospital (they were not seriously hurt so it could have been worse).
3.      Do you think the release of this 'animal activist hit list' creates a heightened risk for these farmers & business owners?
Jackley: Yes, unfortunately there is a heightened risk and those in the potentially affected areas have been and are being contacted by local law enforcement.
4.      Do you anticipate that Law Enforcement in the affected counties where these businesses are located will have to add additional safety measures at taxpayer cost to respond to the threat?
Jackley: Through intelligence sharing law enforcement has been aware of this list for some time, prior to the New York Times article. Law enforcement in those affected counties has been given this information and they should make their own decisions on what necessary resource and precautionary measures that should be made.