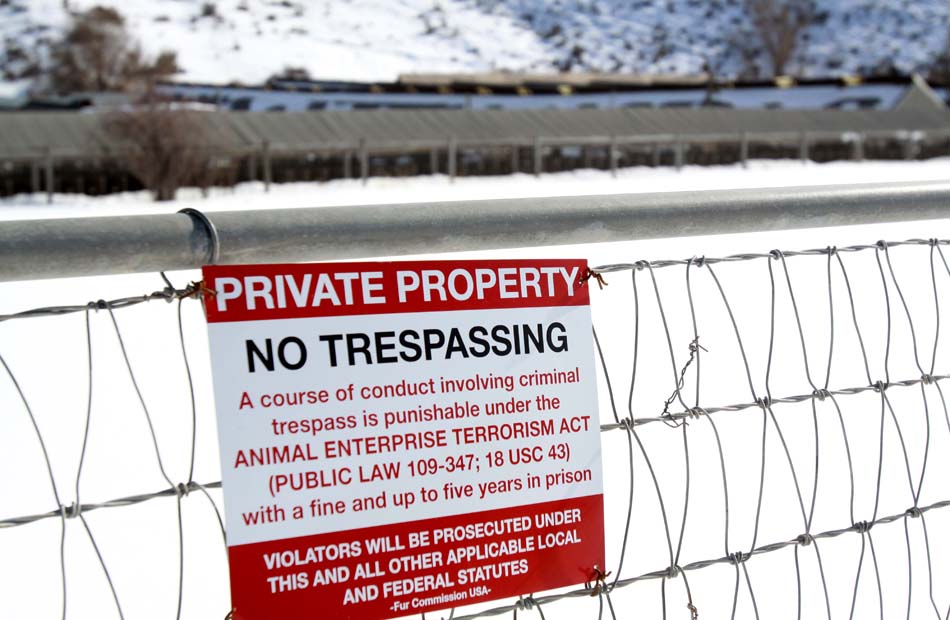 Dec

23
Tags
Related Posts
Share This
Leaked security alert #24: Car drives onto Utah mink farm
The 24th in a series of leaked Fur Commission "security alerts" Animal Liberation Frontline is posting this month.
Background: Animal Liberation Frontline has obtained dozens of internal fur industry "security alerts." These bulletins are sent to fur farmers via email and fax every time there is a "security" related issue affecting US fur farms. The subject matter can range from trespassers being chased from farms, to unpublicized details of ALF raids, to farmers sharing license plate numbers of "suspicious vehicles."These are intended to be read by fur farmers only, and were not intended to be read by the general public. I will be posting approximately 30 bulletins over the next month.
Read a full background on this series here.
A synopsis of this alert
A car was reportedly seen driving on to a Utah fur farm last June. The farm in question is likely to be:
Dixon Mink
15028 Pony Express Road
Bluffdale, UT 84065
This is another alert where the Fur Commission hints at anticipating the storm that was to soon befall the industry: Mentioning that the publication of The Final Nail #4 may spark raids on fur farms.
"Fur Commission USA
Security Alert – Utah
June 14, 2013
Early yesterday morning (3:00 AM), a vehicle with two men drove onto a mink farm in Bluffdale Utah. It fled when approached by the night watchman. The vehicle was a [plate and description redacted]. If you see this vehicle in the vicinity of your property please contact law enforcement.
In light of the recent news reports regarding the recent release of the ALF publication "The Final Nail", animal rights extremists may be scouting farms, preparing for an attack. Be aware of any suspicious persons or vehicles near your property and please check to make sure your security systems are operational.
Distributed by,
Michael Whelan
Fur Commission USA
541-595-8568″