Feb

18
Tags
Related Posts
Share This
Animal Liberation Front news article collection, 1984 to 1994
Read the 52-page collection of press clippings from some of the ALF's most high-profile raids.
This is a cool one sent by a reader: The "Animal Liberation Front Press Cuttings Pack," published by the University of Minnesota's Student Organization For Animal Rights in the mid-90s.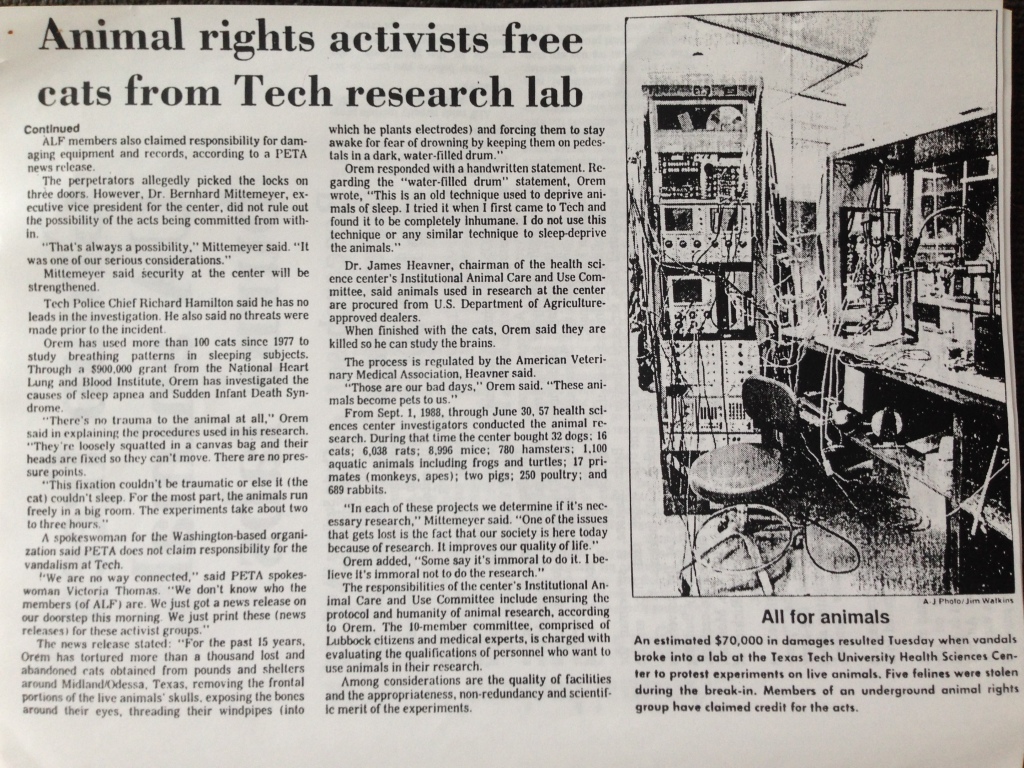 In it are 45 news articles covering a period that saw the majority of the ALF's most well-known raids, such as:
University of Arizona (1,200 animals rescued, 1989)
Texas Tech University (5 cats rescued, 1989)
Washington State University (7 coyote, 10 mice, 6 mink rescued, 1992)
Oregon State University experimental fur farm (building set on fire, farm forced to close, 1991)
Santa Rosa fur store arson (store set on fire, forced to close, 1988)
Loma Linda University (2 goats and 8 dogs rescued, 1988)
UC Davis (under-construction vet lab set on fire, 1987)
University of Oregon (150+ animals rescued, 1986)
…and a ton more.
It's a fascinating read, including articles that feature anonymous interviews with ALF activists, rare photos showing the aftermath of lab raids, and more.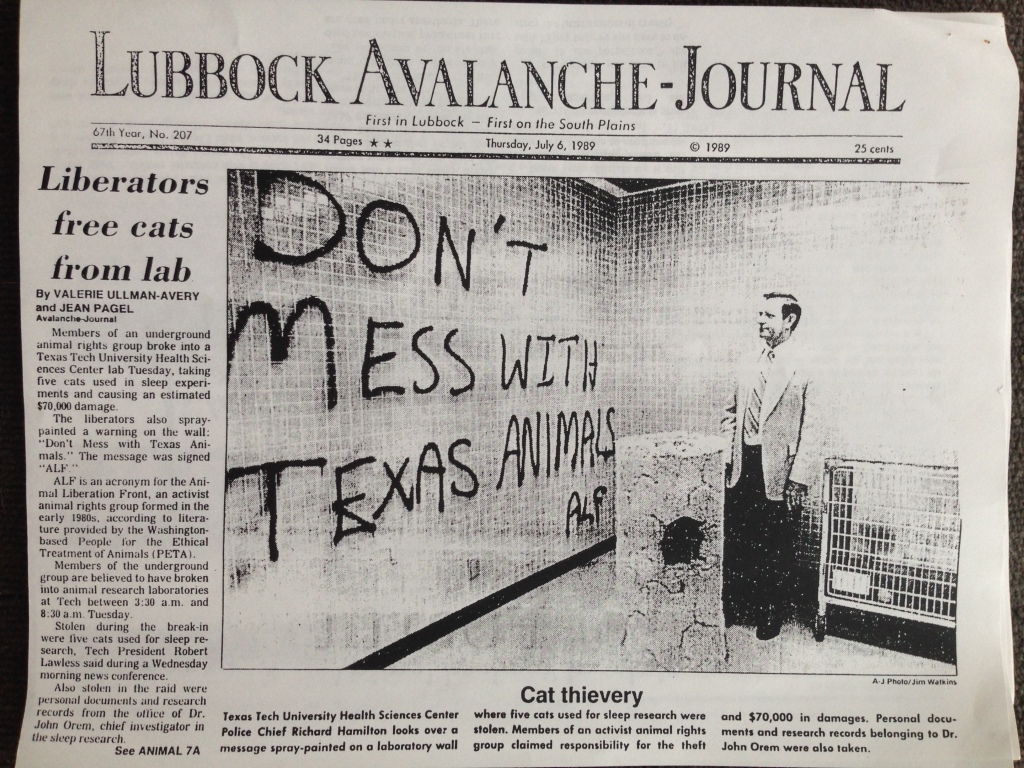 This is the document to show someone who says the ALF only generates "bad media." As the introduction points out, the majority of these articles delve into the plight of animals and the actual issues more than coverage of other animal rights activity (like protests). This document makes a strong case that the ALF generates invaluable – and positive – media for the animals.
The full 52-page document can be downloaded here.
Bonus for email subscribers
Sign up for the email list and get a download link for a set of 3 Animal Liberation Frontline reports:
ALF press clippings collection, 1984-1994 (52 pages)
ALF: The First 5 Years (4 pages)
Leaked fur industry security alert collection (45 pages)
Sign up here to get the file, and get email updates as they happen.